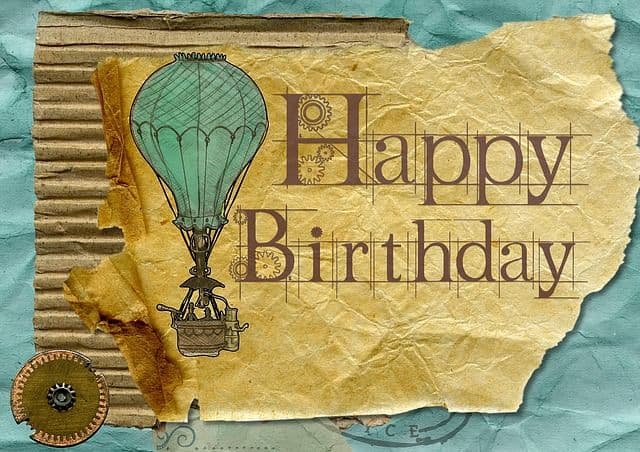 Birthday: The yearly celebration – Part II.
A warm welcome to my readers, I wish I could have offered you the cake slice as I'm offering you the story of The yearly celebration Birthday – Part II.
Hmm !! Well no worries, I'm literally happy as I'm able to make a strong connection with you through this platform and it's all because of you.
Here I present the leftover part of the blog called One week before the yearly Celebration: Birthday !!
( In case you missed the first part, Link is here Birthday-part1 )
Remembering the days,
She celebrated it in a way like – customary yet desirable.
It's true, she can't meet her closed one. Can't share the warm hug and flirtatious kiss with a hidden blush.
She can't share the terrace with her gang holding favorite drinks with the intention of tittle-tattle. And a frisk dance over high beat music-carelessly.
She can't shake hands !!
But yet she did as grand as she is.
Without going outside and creating unnecessary pieces of stuff she did as normal as she can.
She celebrated it in a conventional way surrounded by her loved ones.
Loved ones – one who cares and respects her irrespective of the arguments that she had.
The one who is the proportion of her emotions, phantasm, and the one who is the reason for making her feel nostalgic.
With togetherness surrounded by the immense love where the wishes were coming in the form of raindrops, she celebrated it in a catchy way.
She faced the confusing thoughts either to celebrate or not, it's lockdown – no lavishing and opulent cafes are there and a lot of arguments that hit on her over-analyzing head.
To summarize, at the end she made it !! How to deal with the post breakup?
She started her day with a lot of digital messages and calls. And a lot of long love notes which she exchanged with her Thank you !!
She had her favorite lunch and dinner and the brownish tinge erase the absence of dessert, as the tips of tongue tasted it's delightfully rich flavor.
As the sun took its path of the west, the excitement was getting a little back from the inclination but though she was happy.
She uncovered her emotions in the form of gifts and expressed herself either in a note or in text or incall or else sending them lots of love.
Eventually, she had the great day.
Wait, actually she made it great – understanding the situation – the need for time and a lot as a matured sincere girl.
And yeah Instagram hashtags,
She posted her picture with catchy and sassy lines with hashtags.
(You can follow her, (Profile.)
Frankly speaking, she loved this lockdown celebration. She loved the way how her mother baked the cake and brownies – yummy one !!
So, you guys can celebrate your birthday even the situation is a bit rugged. Surrounded yourself with loved ones and then just bang it on…!!
Don't let this situation to stop you from living and enjoying your life.
Indulge yourself in the sort of happiness that you wish. Because you can only make yourself happy when the rest of the world fails.
Keep loving, living, and sharing!!
Please follow and like us: