How to cope when you've been told you are ugly?
You are not UGLY, you just look like yourself !! It's necessary to cope when you have been told you are ugly. Let go of the illusion that makes you believe in other's opinions.
Everyone is beautiful in their own way is the most common response you get, whenever you broach the subject of beauty. Meanwhile, deep down everyone gets jealous staring at those cover pages of magazines that are almost featured by fair definition of beauty and its standards.
Fair-who defined the definition of fair? and what exactly it looks like?
It's pre-existing thought of people passing from you and me without the fear. And if you contemplate, no one of us knows what exactly fair color means. The Art of Living Single.
But eventually, we start trusting with the blur aim of getting a stand on their definition of beauty. As we all are blindfolded by the image of perfection(which only means you have to be white with a small nose, small chin, curvy lips, and a lot) in the minds that we missed the natural beauty of our own existence.
I'm sure there's the phase in everyone's life where they hated themselves. Or their appearance for not being the ideal body type, that society, family, relatives, and friends expect from her.
And to meet that expectation every YOU starts working on them. From lathering fairness cream on closed doors to creating a fake image.
I understand it's exhausting and arduous to love yourself when everyone around you is giving the reason to hate your every little imperfection.
Till 4 years back, I was struggling with myself, for being told that I'm ugly. I remember I was painfully shy and choose to ignore almost every discussion initiating with beauty.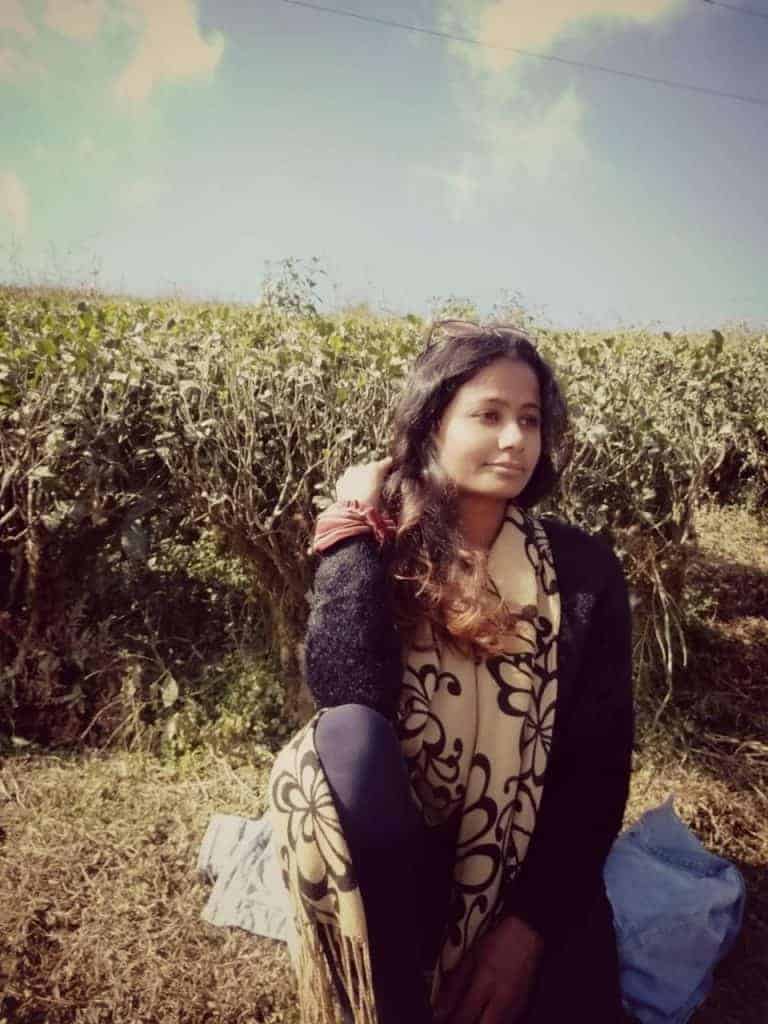 They told me to have a broad forehead, full curvy lips, small chin, small nose, perfect jawline, and most importantly fair skin. Flawless beauty: Be Yourself.
Personally, I never appreciated their so-called belief of beauty standards but though to fit in this portrayed world my mum tried hard, she every time suggested me to use turmeric paste over and over.
But every time I denied it, and the reason was "I'm not going to support the victim mindset." I never asked myself, why I look like this? meanwhile, each one of them taunted me.
The thing that I believe is, there's no point in worrying about the way you look !! But it's important to realize you are not alone in this line of feeling ugly. Almost everyone believes they are ugly. Your grandmother, your best friend, your male-female cousins, your favorite models-each one of us.
And, Insecurity about how you look is pretty common.
So, let's not assume that those who you deem attractive are really feeling that. They might be actually more insecure than you. Love-Like-Lust.
If you are still thinking that you can change your true color by lathering the creams and turmeric paste. Then sorry to say you are finding the imaginary lacking in yourself with no clue that you are supporting the wrong mindset.
It's actually high time to accept your flaws no matter it is imperfect or perfect. Self-acceptance breeds confidence, when you realized where you are standing.
You can't ask someone not to be judgemental or appreciate you when the magazine has already decided ONE IDEAL body type for all.
I understand, there remains merely a few things to love about yourself when there is the definition of ideal body type. But it doesn't mean that you are less. Your imperfection body is less than those ideal body types whose hidden scars just screamed in the dark.
Don't forget you are more worthy than those whimpering sounds.
You just need, A box of self LOVE to see how amazing you are with a brown face and small breast with curve line and unpainted nails, much more than just a reflection in the mirror.
And trust me if someone doesn't want to be friends with you because of the way you look. That's obviously not the kind of people you should hang out with anyway. UnrevealedThoughts
Lately, but I have accepted myself. For being brown-fair brown and genuinely I think I don't match with the ideal face type but it doesn't matter to me anymore.
I crossed that phase of taunts and derision with learning that beauty can't be defined, as everyone has their own kind and so do I. And the wisest thing I can do is BE ON MY OWN SIDE leaving the negatives sounds far behind.
You need to find the courage to love YOURSELF so much that everyone else's aversion gets pointless !!
Make someone smile every day but don't forget you are also SOMEONE who needs to be a smile.
Be the friend of your soft curve line. No matter how imperfect it is or how dark you are, you are the beauty of your own kind. His struggle for feelings.
With patience accept your flaws. And believe, you are "BEAUTIFUL" trust me the words of society, friends, and relatives won't affect you !!
"Everything is inside your peaceful body try to read your meaningful art."
Keep loving, living, and sharing !! (Profile.)
Please follow and like us: